Resources on COVID-19 Vaccine
Recent News and Updates to the COVID-19 Vaccines:
In-Language and Community-Led COVID-19 Vaccine Resources:
The NCR-RIM's Vaccine Center has culturally responsive and specific resources and campaigns for building vaccine confidence among refugee, immigrant, and migrant populations available in over 30 languages.

State of Hawaii's COVID-19 Multilingual Resources

including vaccine screening questions in numerous AA, NH, and PI languages. (Burmese, Cambodian, Chinese Simplified, Chinese Traditional, Chuukese, Hawaiian, Ilocano, Japanese, Korean, Kosraean, Lao, Marshallese, Pohnpeian, Samoan, Thai, Tagalog, Tongan, Vietnamese, and Yapese).

COVID-19 Resources in Vietnamese provided by

PIVOT

:

Viet Fact Check

and

VietCOVID.org

.

AARP has published a Vaccination Toolkit and has translated it in Simplified Chinese, Traditional Chinese, and Hindi.

The

"Vaccines Explained"

Series by The World Health Organization provides engaging information on the COVID-19 vaccine including development, clinical trials, and distribution. Translations available.

Woven with Elders: Pacific Islander Vaccine Toolkit

provides beautiful graphics, easy-to-read fact sheets, and responses to frequently asked questions regarding COVID-19 vaccinations in order to protect Pacific Islander communities, especially treasured elders.

Need Community Health Worker Resources? Visit NACHW's Community Health Worker Resource Center Database.
Federal and National Resources:
SARS-CoV-2 Variant Classifications and Definitions from the Centers for Disease Control and Prevention (CDC).
Choosing Safer Activities before and after getting vaccinated (CDC).
COVID Data Tracker Weekly Review – Get weekly updates on vaccinations, infections, variants, and more.

COVID-19 Vaccine Communication Toolkit for Community-Based Organizations

– CDC offers many resources for use across your health center's efforts to reach your patients including plain-language fact sheets available in Vietnamese, Simplified Chinese, Traditional Chinese, Tagalog, and Korean.

10 Things Healthcare Workers Should Know about the COVID-19 Vaccine – The CDC compiled key vaccine information specifically relevant to Healthcare Workers including ACIP recommendations.
COVID-19 Vaccination Communication Toolkit For Medical Centers, Clinics, and Clinicians to educate healthcare teams and other staff.
CDC Trainings:

COVID-19 Vaccine Training Modules

include immunization best practices and what healthcare workers need to know about the Moderna, Pfizer-BioNTech, and Janssen vaccines. CMEs/CNEs/CPEs available. Updated in March 2022.
The Centers for Medicare and Medicaid (CMS) have created toolkits to help providers prepare for being an immunization site and understanding Medicaid coverage for the COVID-19 Vaccine.

NACHC

has compiled useful resources to help health centers address COVID-19 vaccine concerns from patients and staff.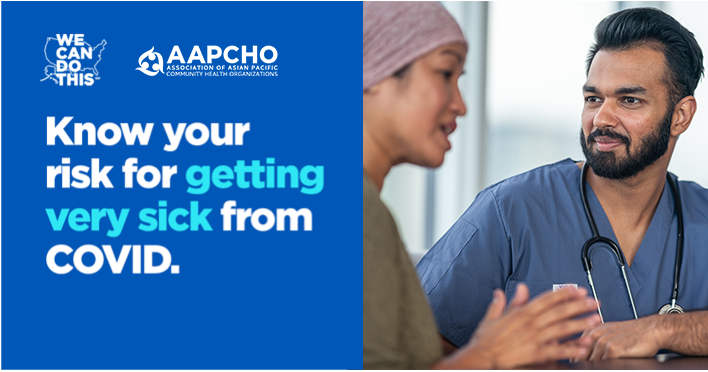 Join the We Can Do This national campaign to increase COVID-19 vaccine confidence including toolkits in multiple languages.
---
COVID-19 Vaccine Communication Toolkit for Community-Based Organizations – CDC offers plain-language fact sheets available in Vietnamese, Simplified Chinese, Traditional Chinese, Tagalog, and Korean.
---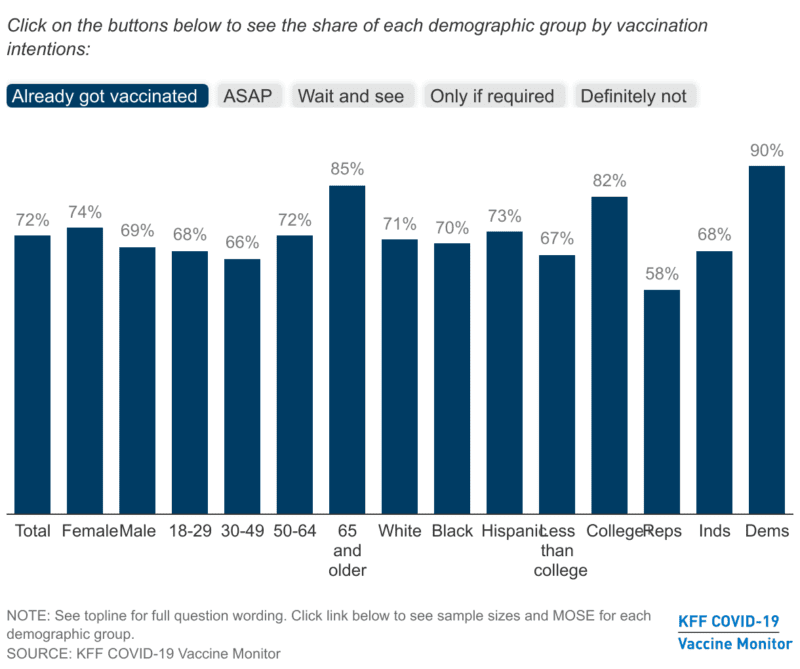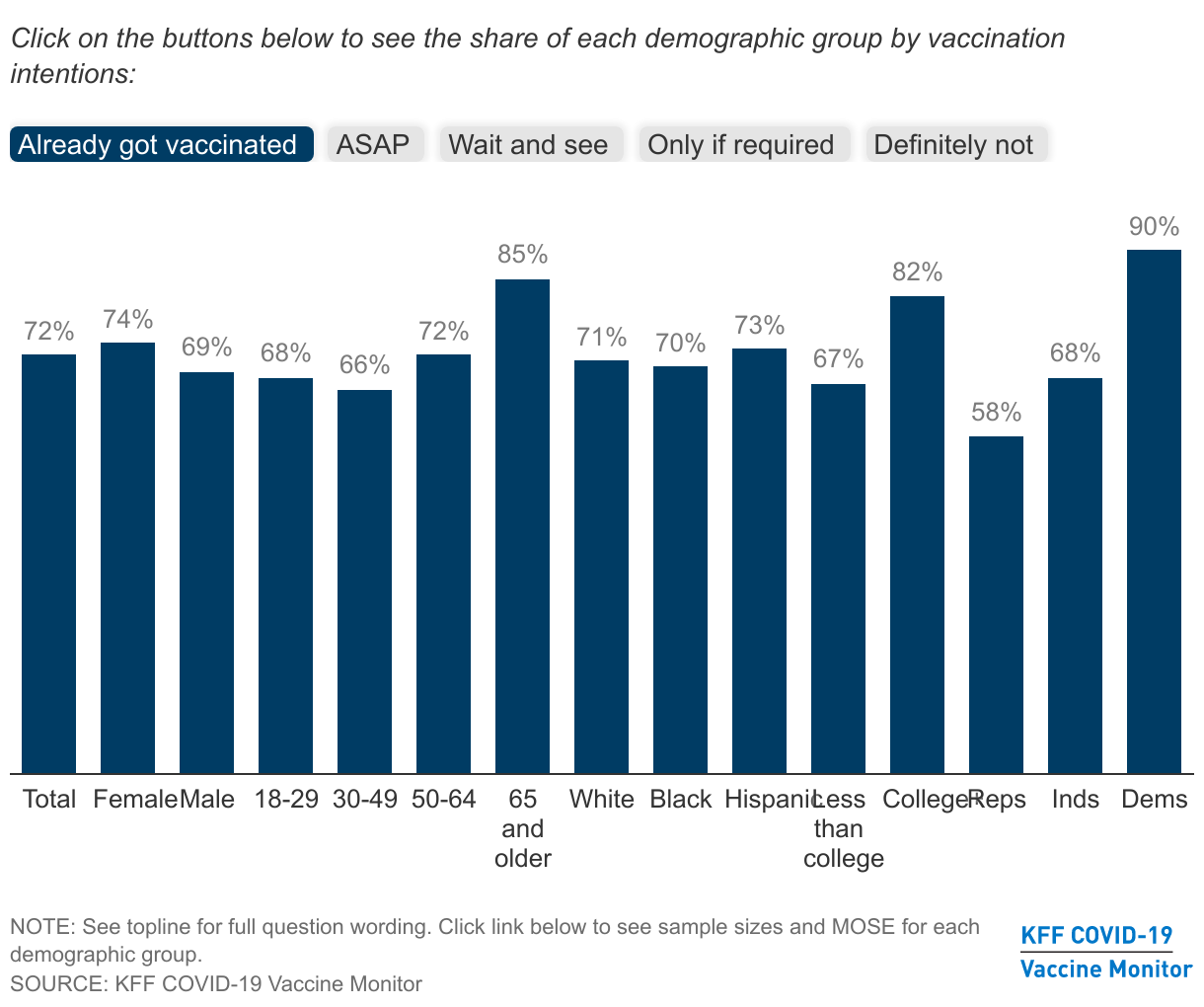 Visit the Kaiser Family Foundation COVID-19 Vaccine Monitor Dashboard.
Multilingual and Culturally Appropriate Materials
AAPCHO is proud to partner and is part of the Pacific Islander COVID-19 Response Team to provide culturally competent and in-language resources and materials for those disproportionately impacted by COVID-19. Additional translated materials are available in the COVID-19 Vaccine section.
The Pacific Islander COVID-19 Response Team is a national group of Native Hawaiian and Pacific Islander (NHPI) researchers, health experts, community leaders and advocates who have come together to inform and support families and communities about COVID-19. Resources available here »
 The

National Resource Center for Refugees, Immigrants, and Migrants (NRC-RIM)

at the University of Minnesota has compiled translated materials from across the country as well as created a library of translated COVID-19 campaigns, infographics, videos, and fact sheets available in over 30 languages. All NRC-RIM resources are editable, customizable, and have been reviewed and vetted by members of refugee, immigrant, and migrant communities. 

Download simplified in-language instructions on how to use the QuickVue At-Home COVID-19 Test translated by Massachusetts League of Community Health Centers (Mass League) and Asian Services in Action, Inc.
TranslateCovid.org, initiated by UCLA's Institute of American Cultures, Asian American Studies Center, and Fielding School of Public Health, includes multiple resources translated to various AA & NHPI languages.
The CDC has collected COVID-19 educational resources for communication with migrants, refugees, and other Limited-English Proficient populations including print resources and webpages in numerous AA, NH, and PI languages. Search all CDC translated materials by language.
Marshallese COVID-19 Task Force – Dr. Sheldon Riklon and the Marshallese COVID-19 Task Force curated in-language Marshallese resources.
Southeast Asian Resource Action Center (SEARAC) – COVID-19 Rapid Response Resources – SEARAC curated resources available in Cambodian/Khmer, Hmong, Laotian, and Vietnamese.
COVID-19 Community Guides – Equity Labs developed COVID-19 community guides, which are available in English and South Asian languages, including Hindi, Tamil, Telugu, Gujarati, Malayalam, Kannada, Punjabi, Urdu, Nepali, Burmese, Bengali, and Marathi.
AA and NHPI In-Language Materials Project – The Asian & Pacific Islander Health Forum crowd-sourced a list of in-language materials related to COVID-19.
Local and County Translated Materials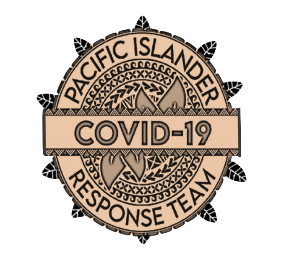 ---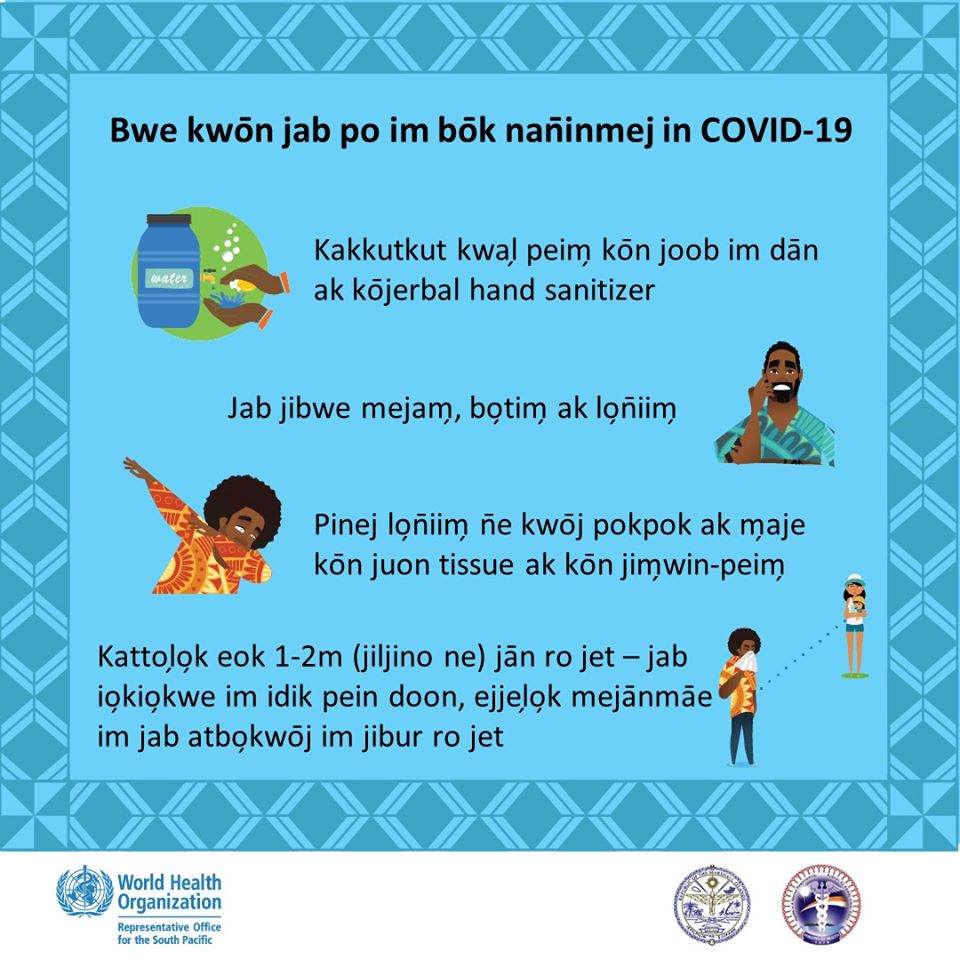 Children Are My Community's Future is designed for vaccine hesitant immigrant, refugee, and migrant fathers. It is available in 14 languages.
Children Keep Our Community Strong is designed for vaccine hesitant immigrant, refugee, and migrant mothers. It is available in 14 languages.
Cultural Humility Resources
Cultural humility is a respectful approach toward individuals of other cultures that continuously pushes one to challenge cultural biases (CHCS, 2017).
Federal Resources for Health Centers
Infection Prevention and Control Resources

AAPCHO encourages all health centers to visit the Health Center Resource Clearinghouse to access compiled resources on COVID-19 from 20 NationalCooperative Agreement organizations and partners.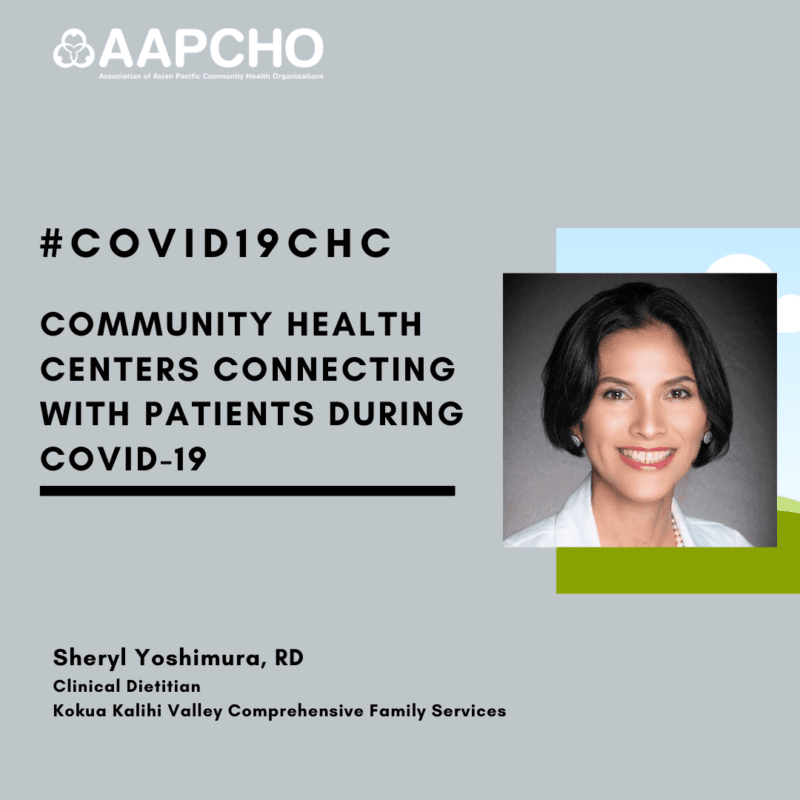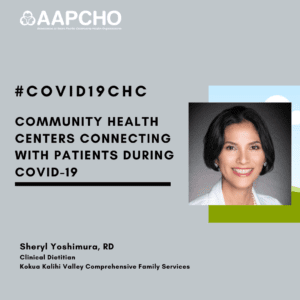 Regional COVID-19 Resources
AAPCHO Member COVID-19 Resources by Region
Hawai'i
Community Clinic of Hawaii (Wailuku, HI)
Hawaii Primary Care Association (HI)
Kalihi-Palama Health Center (Honolulu, HI)
Kokua Kalihi Valley Comprehensive Family Services (Honolulu, HI)
Lana'i Community Health Center (Lanai City, HI)
The Bay Clinic (Hilo, HI)
Waianae District Comprehensive Health Center (Waianae, HI)
Waimanalo Health Center (Waimanalo, HI)
West Hawaii Community Health Center (Kailua Kona, HI)
AlohaCare (HI)
Midwest
Asian Human Services (Chicago, IL)
Asian Services in Action (Akron, OH)
Northeast
Charles B. Wang Community Health Center (New York, NY)
Family Health Center of Worcester (Worcester, MA)
Lowell Community Health Center (Lowell, MA)
South Cove Community Health Center (Boston, MA)
Sunset Park Health Council (Brooklyn, NY)
Northwest
Asian Americans for Community Involvement (San Jose, CA)
Asian Health Services (Oakland, CA)
Bay Area Community Health (Fremont, CA)
Community Medical Wellness Centers USA (Long Beach, CA)
International Community Health Services (Seattle, WA)
Northeast Medical Services (San Francisco, CA)
Operation Samahan (National City, CA)
Pasifika
Chuuk State Department of Health Services (Chuuk, FM)
Kagman Community Health Centre (Saipan, MP)
Kosrae Department of Health Services (Kosrae, FM)
Ebeye Community Health Center (Ebeye, MI)
Chuuk Community Health Center (Chuuk, FM)
Southeast
Center for Pan Asian Community Services (Atlanta, GA)
MQVN Community Development Corp (New Orleans, LA)
Southwest
Asian American Health Coalition (Houston, TX)
Asian Pacific Community in Action (Phoenix, AZ)
AAPCHO is a Strategic Partner of Morehouse School of Medicine's National COVID-19 Resiliency Network (NCRN) where you can get zipcode-based recommendations on where to find COVID-19 tests, vaccines, transportation, food, and find local organizations for other support.
Resources to Address Anti-Asian Racism
AAPCHO acknowledges the increasing levels of stigma, racism, and xenophobia toward AA and NH/PI communities as a result of COVID-19. We encourage community health center providers, community-based organizations, educators, and the general public to combat this stigma by addressing misinformation and practicing cultural humility.
COVID-19 and Mental Health
Behavioral and Emotional Health Resources
Support to Address Workforce Burnout