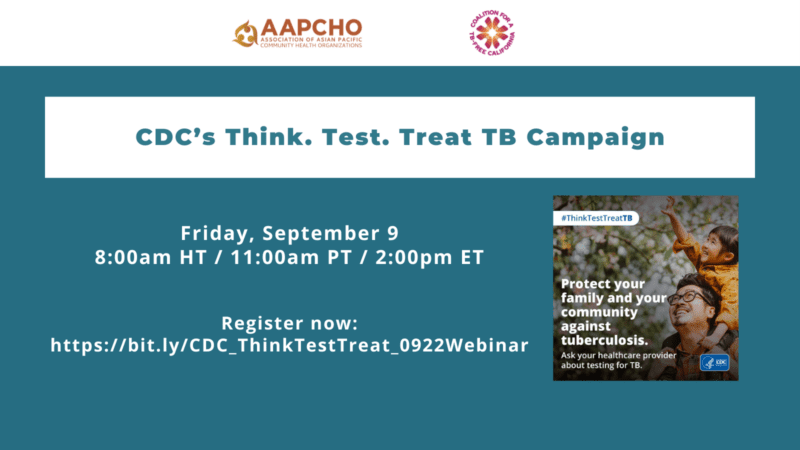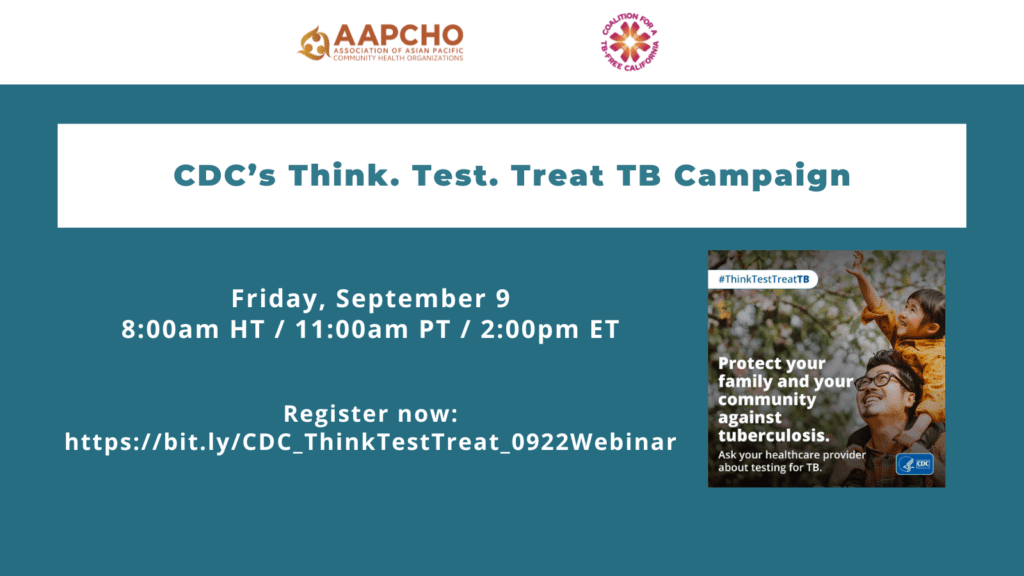 Tuberculosis (TB) is a serious threat in California and the nation. There are an estimated 13 million people in the US with latent TB infection (LTBI). California is especially impacted, with 2 million people living with LTBI. Disproportionately impacted communities include Asian Americans, Native Hawaiians, Pacific Islanders. Latinos, and African Americans.
The Centers for Disease Control and Prevention (CDC) Division of TB Elimination recently released the first TB prevention campaign called Think. Test. Treat TB. This campaign aims to reach those most at risk for LTBI and their health providers to encourage TB testing and treatment before TB disease develops with devastating impacts. This is a multilingual communications campaign that particularly addresses the health disparity among Asian Americans.
The Coalition for a TB-free California and the Association of Asian Pacific Community Health Organizations are hosting a webinar with CDC officials to have a dialogue about this campaign, the materials and messages produced, and dissemination strategies.
Learning Objectives: 
After this webinar, participants will be able to: 
 Be familiar with the Think. Test. Treat TB campaign materials.
Share strategies for using campaign materials.
Learn about methods to disseminate materials to those at risk for TB and their providers, including social media.
Be invited to participate in the Coalition for a TB-free California and growing coalitions outside of the United States.
Fee
No cost/free