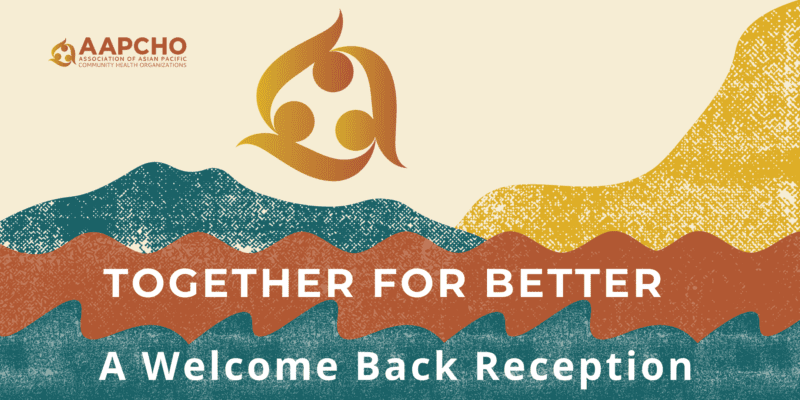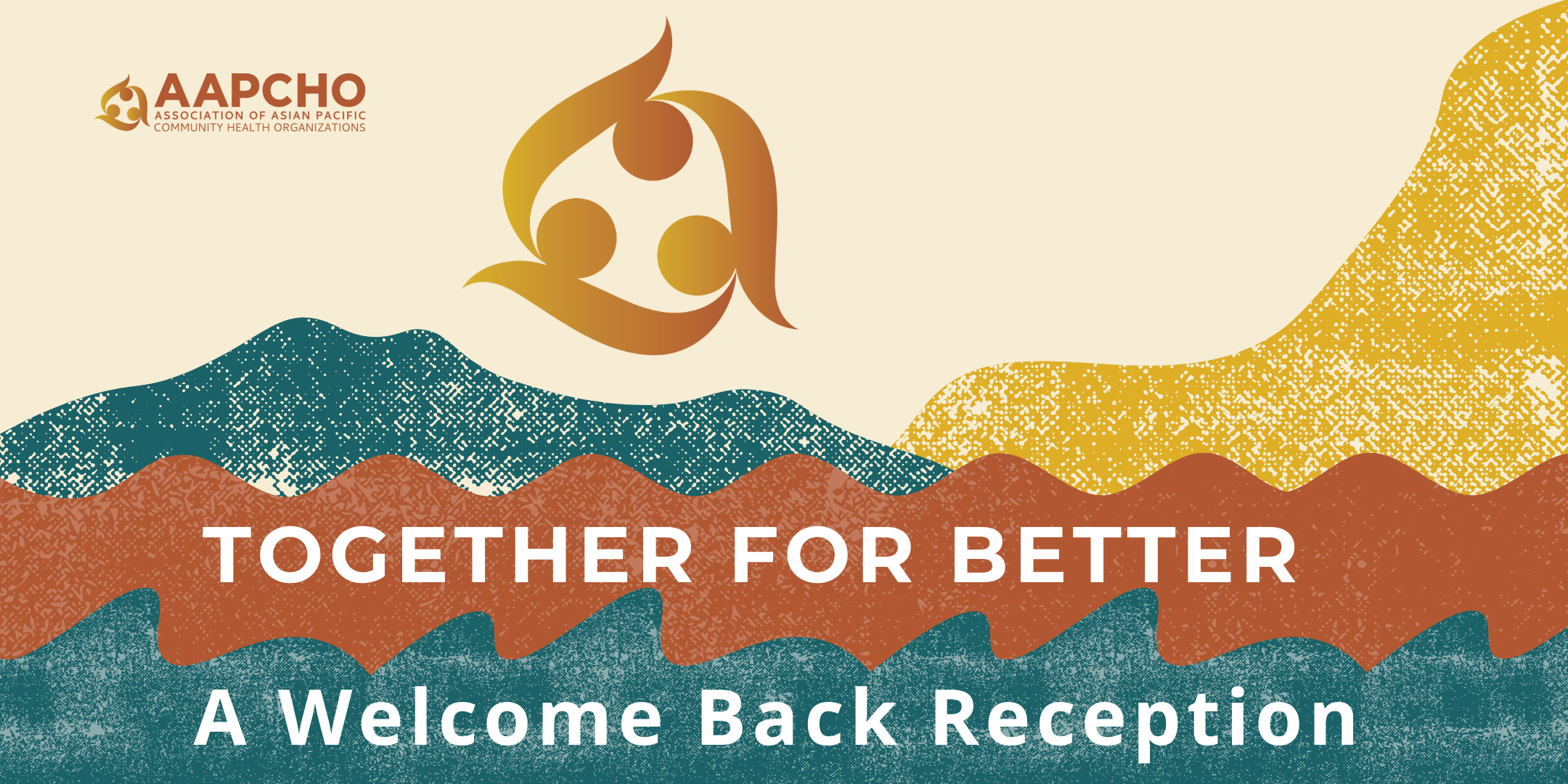 AAPCHO advocates for the unique and diverse health needs of Asian Americans (AAs), Native Hawaiians, Pacific Islanders (NH/PIs) communities and the community health providers that serve their needs. Join us for Together for Better: A Welcome Back Reception on Saturday, August 27, 2022 at the Hyatt Regency Chicago to celebrate our collective achievements and progress in improving the health of AA and NH/PI communities with our members and other partners.
Spots are limited. Register early to reserve your spot!
Accomodations
AAPCHO strives to provide inclusive and accessible accommodations for participants. If you would like to request accommodations or have questions/concerns, please email events@aapcho.org as soon as possible and at least three business days prior to the event. AAPCHO will do its best to provide reasonable accommodations.
COVID-19 Protocol
AAPCHO aims to convene impactful events and the health and safety of our community of attendees is our top priority. To do this effectively during the COVID-19 pandemic, we will be following local CDC guidelines.. We encourage you to stay up-to-date with your vaccination and get boosted. Please consider wearing a mask if you're uncomfortable being around a lot of people, immunocompromised, unvaccinated, not boosted, etc.
Respect your fellow attendees. At registration, you will be able to select a sticker for your name tag to indicate your comfort level for networking:
Red – NO CONTACT: Six feet apart and social distancing.

Yellow – CAUTIOUS: Limited contact, elbow bumps only.

Green – OPEN: Handshakes welcome, frequent hand washing/sanitizing.